Warning
: Illegal string offset 'sfsi_plus_post_icons_size' in
/www/htdocs/w00bc1ff/whoviewde/wp-content/plugins/ultimate-social-media-plus/ultimate_social_media_icons.php
on line
288
Warning
: Illegal string offset 'sfsi_plus_display_button_type' in
/www/htdocs/w00bc1ff/whoviewde/wp-content/plugins/ultimate-social-media-plus/ultimate_social_media_icons.php
on line
290
Warning
: Illegal string offset 'sfsi_plus_icons_alignment' in
/www/htdocs/w00bc1ff/whoviewde/wp-content/plugins/ultimate-social-media-plus/ultimate_social_media_icons.php
on line
292
Warning
: Illegal string offset 'sfsi_plus_display_before_posts' in
/www/htdocs/w00bc1ff/whoviewde/wp-content/plugins/ultimate-social-media-plus/ultimate_social_media_icons.php
on line
301
Warning
: Illegal string offset 'sfsi_plus_show_item_onposts' in
/www/htdocs/w00bc1ff/whoviewde/wp-content/plugins/ultimate-social-media-plus/ultimate_social_media_icons.php
on line
315
New Who bei Big Finish!
Der Hersteller der Doctor Who Hörspiele, Big Finish Productions, hat bekannt geben, dass eine UNIT Reihe mit Jemma Redgrave als "Kate Stewart" in Planung sei.
Bisher war es Big Finish nicht erlaubt auf Elemente und Charaktere der neuen Serie zurückzugreifen, sondern sie durften ausschließlich nur die klassischen Jahre von Doctor Who behandeln.
Offensichtlich gab es nun vertragliche Änderungen und man darf gespannt sein, ob es in Zukunft noch weitere Neuerungen gibt, wie beispielsweise Hörspiele mit den neuen Doktoren ab Nummer 9…? 😉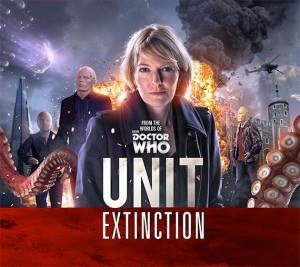 doctorwhotv.co.uk
Kate Stewart and her UNIT team to star in a brand new series of Big Finish audio dramas.