Warning
: Illegal string offset 'sfsi_plus_post_icons_size' in
/www/htdocs/w00bc1ff/whoviewde/wp-content/plugins/ultimate-social-media-plus/ultimate_social_media_icons.php
on line
288
Warning
: Illegal string offset 'sfsi_plus_display_button_type' in
/www/htdocs/w00bc1ff/whoviewde/wp-content/plugins/ultimate-social-media-plus/ultimate_social_media_icons.php
on line
290
Warning
: Illegal string offset 'sfsi_plus_icons_alignment' in
/www/htdocs/w00bc1ff/whoviewde/wp-content/plugins/ultimate-social-media-plus/ultimate_social_media_icons.php
on line
292
Warning
: Illegal string offset 'sfsi_plus_display_before_posts' in
/www/htdocs/w00bc1ff/whoviewde/wp-content/plugins/ultimate-social-media-plus/ultimate_social_media_icons.php
on line
301
Warning
: Illegal string offset 'sfsi_plus_show_item_onposts' in
/www/htdocs/w00bc1ff/whoviewde/wp-content/plugins/ultimate-social-media-plus/ultimate_social_media_icons.php
on line
315
Whovians aufgepasst!
Durch glückliche Umstände konnten die Betreiber der Timelash – Das erste deutsche Event rund um Doctor Who das Crowdfunding Projekt schon heute starten – und haben innerhalb kurzer Zeit schon eine beachtliche Summe erreicht.
Was bedeutet das für Euch? Durch Spenden an die Timelash, also mit der Teilnahme am Crowdfunding, könnt Ihr Euch exklusive Preise, genannt "Perks" aussuchen. Darunter fallen exklusive Whocasts, Kleidung, sogar eine TARDIS, als auch – und das ist für viele wohl das Interessanteste – Tages- und Wochenendtickets zum vergünstigten Preis.
Außerdem ist mit dem Crowdfunding auch die offizielle Homepage der Timelash an den Start gegangen, wo Ihr weitere Infos und News bekommen könnt:
Und es wurde noch ein weiterer Stargast angekündigt:
Kai Taschner, Synchronsprecher und Synchronregisseur der Series 1 & 2, wird sich zu der bunten Runde an Gästen zur Timelash gesellen.
Wir hoffen, dass Ihr das Projekt genauso schätzt und unterstützt wie wir und, dass wir uns alle im Oktober in Kassel treffen 😉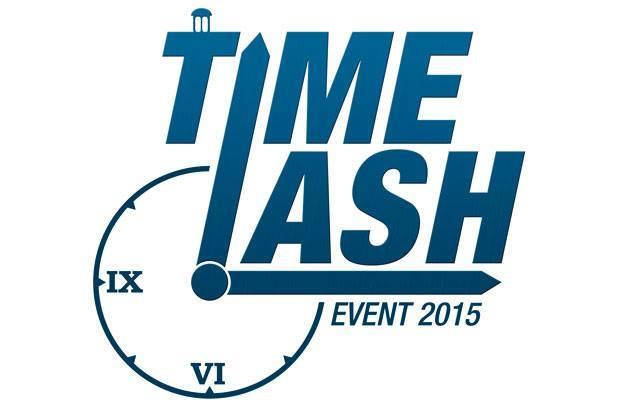 indiegogo.com
Stargäste aus "Doctor Who" * Panels & Interviews * Fan-Aktionen * Cosplay | Crowdfunding is a democratic way to support the fundraising needs of your community. Make a contribution today!